Corporate events
Husky hike "Active Pause" – for groups up to 24 participants / 2 hikers 1 dog
The encounter with a Huskyrudel creates a positive atmosphere and immediate experience. Being active with sled dogs frees the mind and promotes receptivity and creativity on seminar days.
Surprise your seminar or conference guests with a short break and enrich your conference program with a "wild moment. " A hike with Siberian Huskies provides exercise, fresh air and lots of fun. Your participants will be more alert and efficient. According to your wishes, we will be happy to plan an awakening session of morning sports in the Frankendorfer Forst, an active lunch break at Tornowsee or a sporty end with a light walk into the twilight. The hike may vary in length and can be adapted to your daily schedule.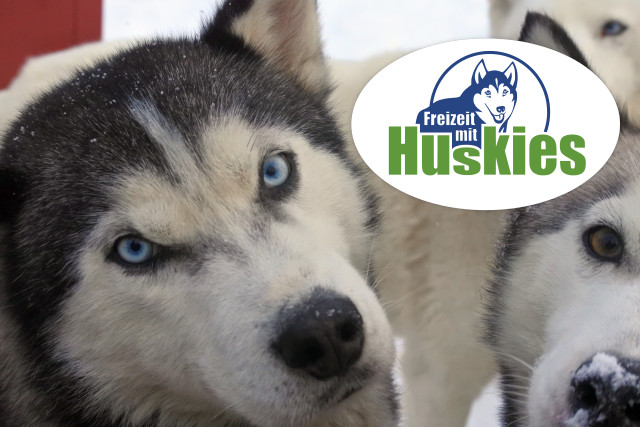 from € 336.-
Next events
Mon, 13. Nov 23

15:00 bis 17:00 Uhr

Sat, 20. Apr 24

15:00 bis 17:00 Uhr
Good to know
Preise

Gruppe bis 8 Teilnehmer 336 €
jeder weitere Teilnehmer 42 €
Ort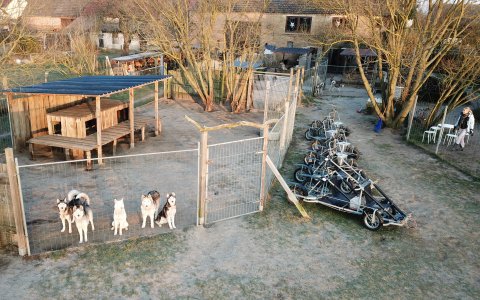 Freizeit- und Tourismusservice Sabine Kühn & Elmar Fust
Freizeit- und Tourismusservice Sabine Kühn & Elmar Fust
Neudorf 34
16818 Storbeck-Frankendorf
Our husky farm is certified by the ServiceQualität Deutschland initiative
Companies that have taken part in this certification and bear the Q have dealt intensively with the issues of service and quality and are working on continuous improvement. This is what the Q stands for - a sign for you as our guests that the people in this company are interested in your satisfaction and are doing something for you!